FIFA 22: How to Perform All Old & New Celebrations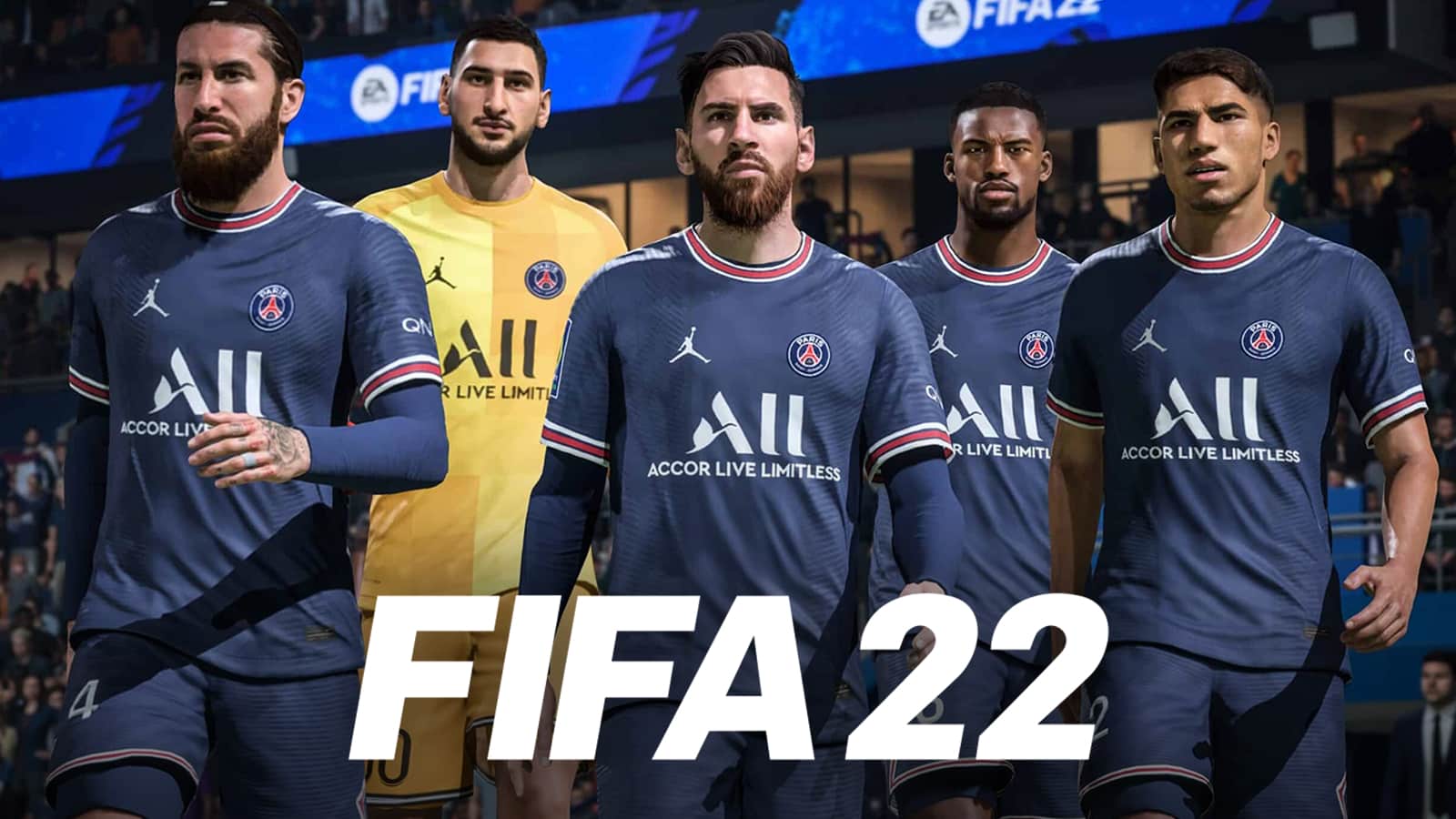 Celebrations in football are no doubt one of the unique things. Here are all of the FIFA 22 Celebrations and the PS4, PS5, Xbox One Series X I S, and Xbox One controls needed to execute them! Many goal celebrations have been immortalized, such as in a statue (Thierry Henry), advertisements (Ronaldo), postage stamps (Pelé), magazine covers, or in video games: Cristiano Ronaldo, Gareth Bale, Lionel Messi, among many others are featured in the FIFA series.
FIFA 22 introduces seven new ways to humiliate your opponents; we go over them and show you how to do it.
Remember, you can always cancel any celebration in the midst of it by pressing all the bumpers and triggers on the Xbox controller or the R1 + R2 + L1 + L2 on the Dualshock. For a spontaneous celebration, you can press the Circle or B button.
New Celebrations & How to Perform Them
| | | |
| --- | --- | --- |
| World Beater | Hold R1 double tap Triangle | Hold RT double tap Y |
| Tea | Hold L2 Flick R ⇨⇦ | Hold LT Flick R ⇨⇦ |
| Fingers | Hold L2 press R3 | Hold LT press R3 |
| Goggles | Hold R2 Flick R ⇧⇩ | Hold RT Flick R ⇧⇩ |
| Time Check | Hold R2 Flick R ⇨⇦ | Hold RT Flick R ⇨⇦ |
| Picture | Hold R2 press Square | Hold RT press X |
| Point | Hold L1 Flick R ⇨⇨ | Hold LB Flick R ⇨⇨ |
How to do FIFA 22's essential celebrations
| CELEBRATION | PLAYSTATION | XBOX / PC GAMEPAD |
| --- | --- | --- |
| Signature Celebration | X | A |
| Random Celebration | ◯ | B |
| Cancel Celebration | L1 + R1 | LB + RB |
How to do FIFA 22's running moves
| Celebration | Playstation | Xbox / PC Gamepad |
| --- | --- | --- |
| Thumb Suck | Hold ▢ | Hold X |
| Arms Out | Tap ▢ then hold ▢ | Tap X, then hold X |
| Wrist Flick | Tap △ then hold △ | Tap Y, then hold Y |
| Airplane | Hold R3 | Hold R3 |
| Point to Sky | Hold R ⇧ | Hold R ⇧ |
| Telephone | Hold R ⇩ | Hold R ⇩ |
| Can You Hear Me? | Hold R ⇦ | Hold R ⇦ |
| Hands Out | Flick R ⇨ then hold R ⇦ | Flick R ⇨ then hold R ⇦ |
| Come On! | Flick R ⇦ then hold R ⇨ | Flick R ⇦ then hold R ⇨ |
| Blow Kisses | Flick R ⇩ then hold R ⇧ | Flick R ⇩ then hold R ⇧ |
| Double Arm Swing | Flick R ⇧ then hold R ⇩ | Flick R ⇧ then hold R ⇩ |
| Flying Bird | Flick R ⇨ then hold R ⇨ | Flick R ⇨ then hold R ⇨ |
| Head on Head | Flick R ⇦ then hold R ⇦ | Flick R ⇦ then hold R ⇦ |
| Heart Symbol | Flick R ⇩ then hold R ⇩ | Flick R ⇩ then hold R ⇩ |
| Arms Pointing Up | Flick R ⇧ then hold R ⇧ | Flick R ⇧ then hold R ⇧ |
| Windmill | Spin R clockwise | Spin R around |
How to do to FIFA 22's finishing moves
| Celebration | Playstation | Xbox / PC Gamepad |
| --- | --- | --- |
| Scissors | Hold L1 Press ▢ | Hold LB Press X |
| Challenge | Hold L2 double tap ▢ | Hold LT double tap X |
| Twist Flip (agile players) or Spinning Frog | Hold L2 spin R | Hold LT spin R |
| One Eye | Hold R2 Press R3 | Hold RT Press R3 |
| Swagger | Hold R1 double tap ◯ | Hold RB double tap B |
| Nailbiter | Hold R2 hold R ⇧ | Hold RT hold R ⇧ |
| Pigeon | Hold R1 press R3 | Hold RB press R3 |
| Guitar Dance | Hold R1 Flick R ⇧⇧ | Hold RB Flick R ⇧⇧ |
| Knee Slide | Hold R1 R Flick ⇦ Flick ⇦ | Hold RB R Flick ⇦ Flick ⇦ |
| Speed Walk | Hold L2 R Flick ⇨ Flick ⇨ | Hold LT R Flick ⇨ Flick ⇨ |
| Knee Slide Spin | Hold L1 spin R | Hold LB spin R |
| Signature Finishing Move | Press X | Press A |
| X | Hold L1 Flick R ⇩⇩ | Hold LB Flick R ⇩⇩ |
| Floor Spin | Hold L1 spin R anti-clockwise | Hold LB spin R |
| Timber | Hold L2 press ◯ | Hold LT press B |
| Cell Phone | Hold L2 press ▢ | Hold LT press X |
| Hypnosis | Hold L2 press △ | Hold LT press Y |
| Show Respect | Hold L1 double tap ◯ | Hold LB double tap B |
| Stir The Pot | Hold L2 double tap △ | Hold LT double tap Y |
| Point to the Sky | Hold L1 Press ◯ | Hold LB Press B |
| Spanish Dance | Hold L2 Flick R ⇧⇧ | Hold LT Flick R ⇧⇧ |
| Elbow | Hold R1 double tap △ | Hold RT double tap Y |
| The Salute | Hold R1 Press △ | Hold RB Press Y |
| Mannequin | Hold L2 hold R ⇧ | Hold LT hold R ⇧ |
| I Can't Hear You | Hold L2 hold R ⇨ | Hold LT hold R ⇨ |
| Heart | Hold L2 hold R ⇩ | Hold LT hold R ⇩ |
| Brick Fall | Hold L2 hold R ⇦ | Hold LT hold R ⇦ |
| Pipe | Hold L2 Flick R ⇧⇩ | Hold LT Flick R ⇧⇩ |
| Scorpion | Hold L2 Flick R ⇦⇨ | Hold LT Flick R ⇦⇨ |
| Who Am I | Hold L2 Flick R ⇨⇦ | Hold LT Flick R ⇨⇦ |
| Neighborhood | Hold L2 Flick R ⇩⇩ | Hold LT Flick R ⇩⇩ |
| Knee Slide Fail | Hold L2 Flick R ⇦⇦ | Hold LT Flick R ⇦⇦ |
| Mask | Hold L1 Flick R ⇧⇧ | Hold LB Flick R ⇧⇧ |
| Break Dance | Hold R1 Flick R ⇨⇨ | Hold RB Flick R ⇨⇨ |
| Riding the Wave | Hold L1 Press △ | Hold LB Press Y |
| Relax | Hold R2 hold R ⇦ | Hold RT hold R ⇦ |
| Backward Worm | Hold R1 spin R anti-clockwise | Hold RB spin R anti-clockwise |
| Uncontrolled Backflip | Hold R2 spin R clockwise | Hold RT spin R clockwise |
| Handstand | Hold R2 spin R anti-clockwise | Hold RT spin R anti-clockwise |
| Hop & Point | Hold R2 R Flick ⇩⇩ | Hold RT R Flick ⇩⇩ |
| Knee Slide Drag | Hold L1 Flick R ⇩⇧ | Hold LB Flick R ⇩⇧ |
| KO | Hold L1 double tap ▢ | Hold LB double tap ▢ |
| Right Here Right Now | Hold R1 Press ◯ | Hold R1 Press ◯ |
| Surf and Flex | Hold L2 Flick R ⇩⇧ | Hold LT Flick R ⇩⇧ |
| Stand Tall | Hold R1 R Hold ⇦ | Hold RB R Hold ⇦ |
| Little Brother | Hold L2 double tap ◯ | Hold LT double tap B |
| Old Man | Hold L2 press R3 | Hold LT press R3 |
| Kiss The Ground | Hold R2 hold R ⇨ | Hold RT hold R ⇨ |
| Disbelief | Hold R2 hold R ⇩ | Hold RT hold R ⇩ |
| Backflips | Hold R2 double tap ▢ | Hold RT double tap X |
| Peace | Hold R1 double tap ▢ | Hold RB double tap X |
| Waddle | Hold L2 spin R clockwise | Hold LT spin R clockwise |
| Golf Swing | Hold R1 Flick R ⇦⇨ | Hold RB Flick R ⇦⇨ |
| Matador | Hold R2 Flick R ⇩⇧ | Hold RT Flick R ⇩⇧ |
| Dance 1 | Hold R2 Flick R ⇧⇩ | Hold RT Flick R ⇧⇩ |
| Dance 3 | Hold R2 Flick R ⇨⇦ | Hold RT Flick R ⇨⇦ |
| Push-Ups | Hold R1 Flick ⇨⇦ | Hold RB Flick ⇨⇦ |
| The Worm | Hold R1 + spin R clockwise | Hold RB + spin R clockwise |
| Dance | Hold R1 Flick R ⇩⇩ | Hold RB Flick R ⇩⇩ |
| Spin & Fall | Hold R2 Flick R ⇧⇧ | Hold RT Flick R ⇧⇧ |
| Dance & Spin | Hold R2 Flick R ⇨⇨ | Hold RT Flick R ⇨⇨ |
| Knee Walk | Hold R2 press ▢ | Hold RT press X |
| Cradle Swing | Hold R2 press △ | Hold RT press Y |
| Kiss The Ring | Hold R2 double tap △ | Hold RT double tap Y |
| Flying Dive | Hold R1 hold R ⇧ | Hold RB hold R ⇧ |
| Karate Kicks | Hold R1 hold R ⇨ | Hold RB hold R ⇨ |
| Jump Kicks | Hold R1 hold R ⇩ | Hold RB hold R ⇩ |
| Big Man | Hold L1 hold R ⇨ | Hold LB hold R ⇨ |
| Baby Girl | Hold L1 hold R ⇦ | Hold LB hold R ⇦ |
| Walk Like Me | Hold L1 Flick R ⇦⇨ | Hold LB Flick R ⇦⇨ |
| Giddy Up | Hold L1 press R3 | Hold LB press R3 |
| Calm Down | Hold L1 double tap △ | Hold LB double tap Y |
| Phone It In | Hold L1 Hold R ⇧ | Hold LB Hold R ⇧ |
| Motorbike | Hold L1 Hold R ⇩ | Hold LB Hold R ⇩ |
| Hang Loose | Hold L1 Flick R ⇧⇩ | Hold LB Flick R ⇧⇩ |
| Muevelo | Hold L1 Flick R ⇨⇦ | Hold LB Flick R ⇨⇦ |
| Patty Cake | Hold L1 Flick R ⇨⇨ | Hold LB Flick R ⇨⇨ |
That is all you need to know to Perform All Old & New Celebrations. If you think we missed something significant, please let us know in the comments section. We've also included some more game-related guides below. Please check it out;