eFootball™ 2022 – How to Change & Customize your Camera Angle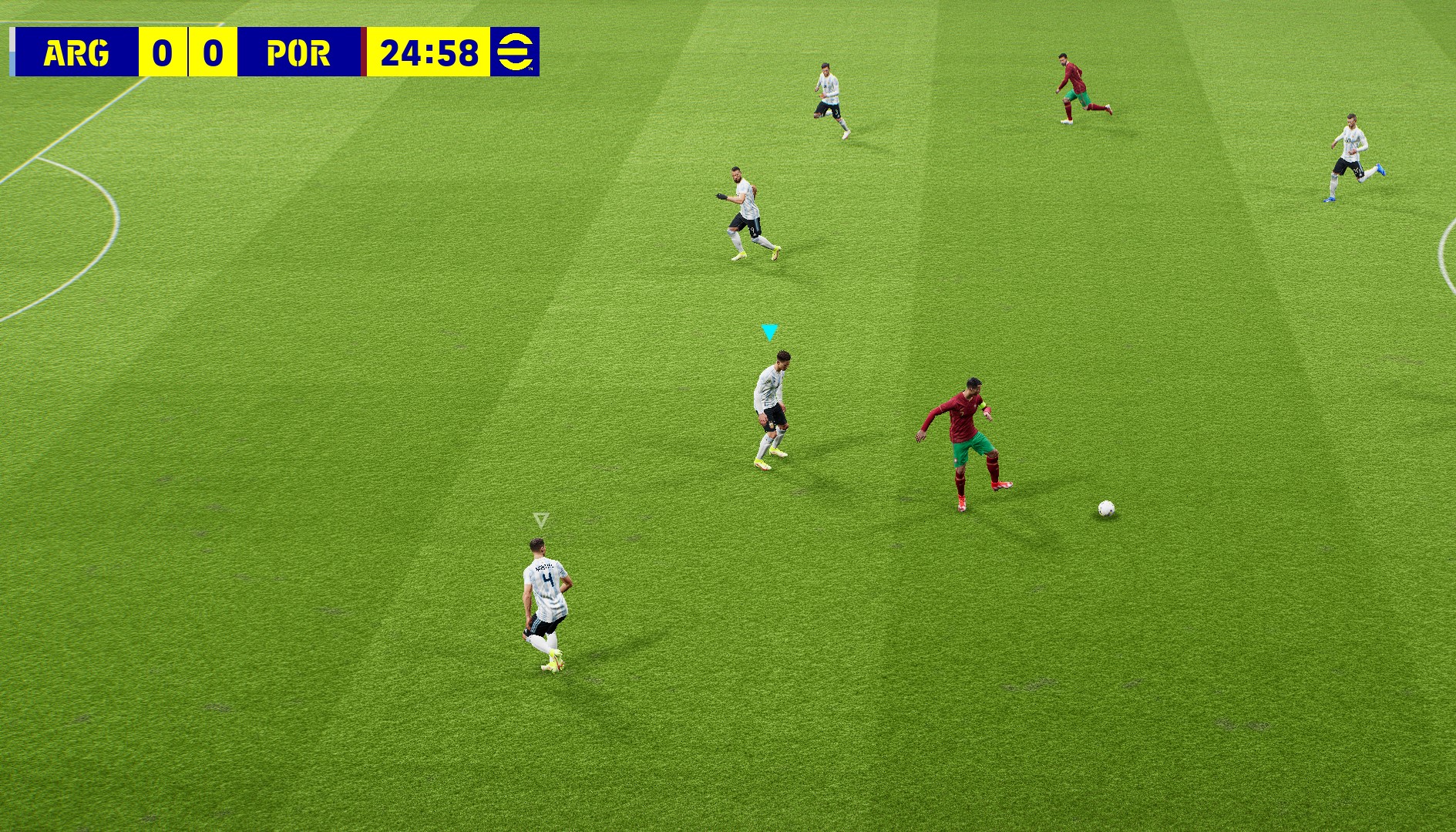 How to Change The Camera Angle in eFootball™ 2022
eFootball™ 2022 has 13 camera views which could be changed and set in the Settings menu before and during a match. You can also customize each camera's zoom, height, and angle from the Camera Settings menu. To change the camera, pause the game, go to the settings and select the "Camera" option from the menu. You'll be able to choose from several camera options from there. Duel, Blimp, Vertical, Fan View, Live Broadcast, Dynamic Wide, Long, Wide, Player, and Stadium are some of the preset camera options.
You can also change and customize your camera view, zoom, height, and angle from:
eFootball™ 2022 (main menu) > Extras > Game Settings > Camera Settings
Camera Settings
Stadium
A side view camera is located on top of the stadium and is moving horizontally.
Live Broadcast
A Tele based camera is located at the side aligned with the center of the field and shows the matches from the one spot similar to a live TV broadcast camera.
Dynamic Wide
As a side-vide camera that is moving horizontally by chasing the ball.
Mid Range
A side-view camera captures the ball position in a mid-range and moves vertically and horizontally on top of the field.
Long
A side-view camera with a long-shot view.
Wide
A side-view camera with a wide shot view.
Blimp
A camera located on a blimp – Similar to bird's eye-view but from a side-view.
Fan View
A side-view camera is located on the stadium's highest fan seats.
Vertical
An end-to-end camera is located behind your players and moves vertically.
Player
A 3rd-person view camera which is capturing the game based on your selected player on the pitch.
That is all you need to know to change & customize your Camera Angle in eFootball™ 2022. We hope you found this guide helpful. Please let us know if you believe we missed something important in the comments section. Below you'll find some additional game-related guides. Please check it out;