Bus Simulator 21 – Missions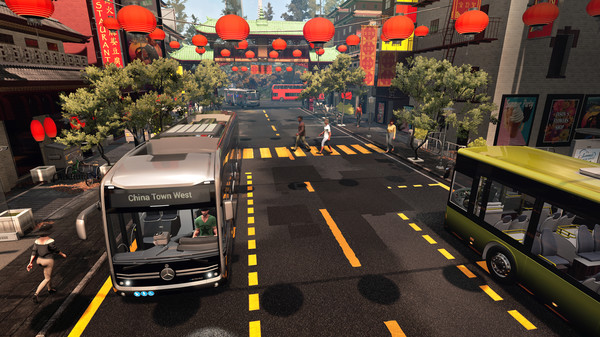 Missions
What are missions?
The main missions and their goals lead you through the campaign in story mode. Finishing missions will also grant access to additional districts, buses, and appearances. To finish missions, you must check off all of the goals of your current mission. Taking ambient missions is possible by clicking on question marks on the map screen. Those are associated with a special reward (e.g., a color for your bus). You can work on both ambient and primary missions at the same time.
Where can I find my mission goals?
On the right side of the screen, you can see your current (primary) mission objectives. The "Quest Log" menu option provides a summary of your current primary mission as well as active ambient missions.
What types of progression are there in the game?
Player Level – This is linked to your profile and will rise with each payday you earn—no matter in which company or in Single Player or Multiplayer.
Missions – Missions are not available in sandbox mode. There are 38 missions for you to explore that lead you through the campaign and all the districts of Angel Shores. You can also play through all 21 missions of BS18 on the Seaside Valley map.
Money – With each payday, your company's capital increases, allowing you to buy new buses to expand your route network or meet the demand of your existing routes.